The first limited print offering from the historical traveling exhibit
'THE LOST CHILDREN OF RWANDA'
An archival box collections of twenty five individual images 30"x20" digital chromogenic prints.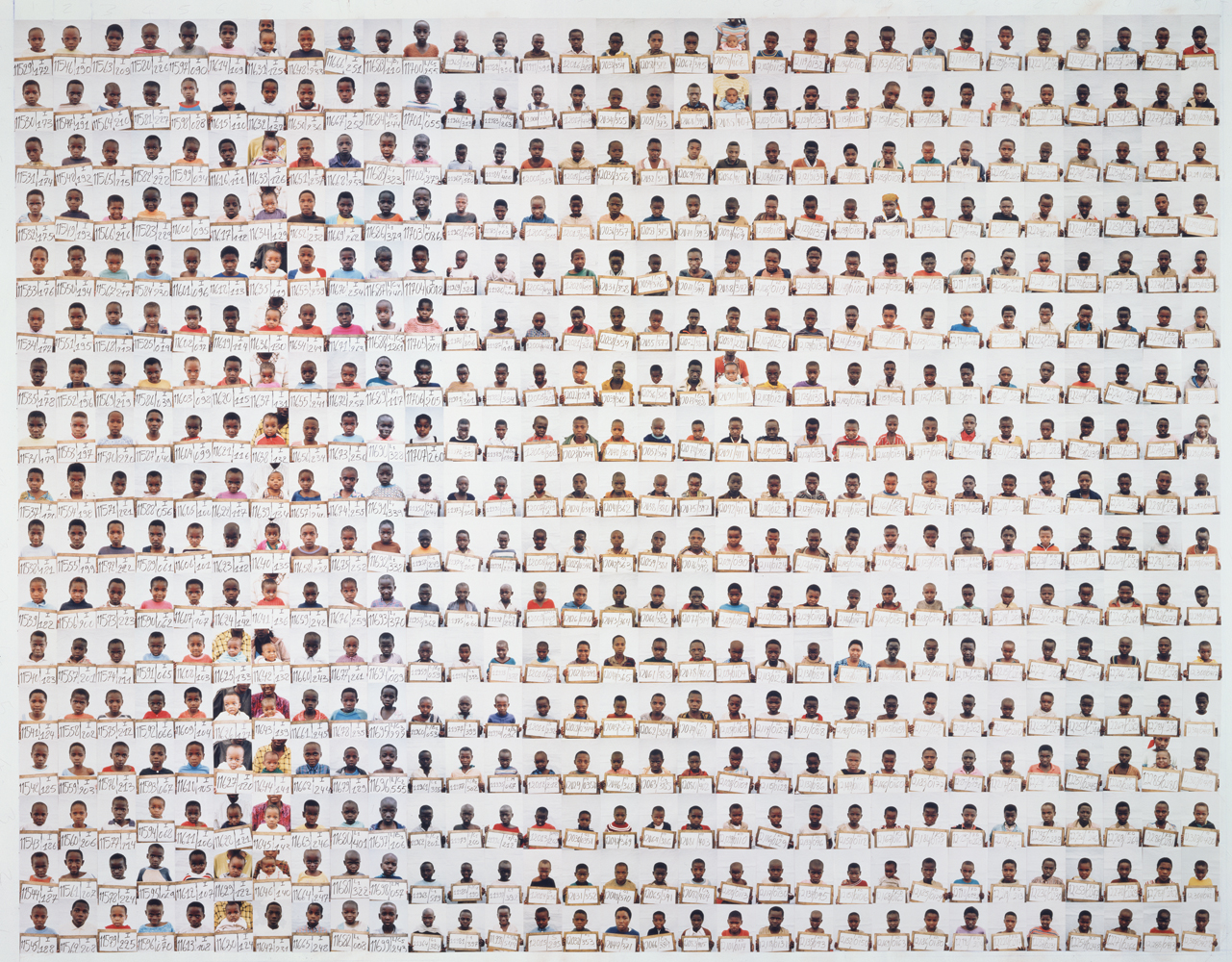 July 1, 1994; a collection of images of the children separated from their families during the 1994 Rwandan War. During the Rwandan war in 1994 Seamus Conlan brought together the resources of the United Nations Children's Fund, the International Committee of the Red Cross, Eastman Kodak and Life Magazine to help reunite more than 20,000 lost children with their parents, using photographic images. The process evolved into one of the largest traveling photo exhibitions in history and is now a standard form of tracing people in developing nations. This compilation image was chosen by LIFE Magazine as one of the "100 photos that changed the world" after appearing in thousands of publications and television programs around the world. This collection was then later honored by the 'Directors Club'. Seamus was later named the 16th most important person in photography by America Photo.
Exhibition Details:
1996 September….November ……..ICP – International Center of Photography……………….New York
1997 February…….April …………….Museum of Tolerance……………………………………..Los Angeles
1997 May…………..July ……………Holocaust museum……………………………………….. Houston
1997 August………November ……..Photographers Gallery……………………………………..Dublin Ireland
1998 July…………..December ……..Amnesty International tour of peace……………………..Belfast Ireland
The original installation where panels that make up 24 sets of 10 feet x 8 feet images measuring a total 240 feet long by 8 feet high. This original set was sadly lost in transit and will never be seen again. A new collection is being printed from this set and made available once again for exhibit.
A total of twenty four 10"x8" transparencies were made from each original panel that made up the exhibit each depicting 527 portraits.
A further twenty-fifth transparence was made from drum scans of each of the 24 transparencies and then assembled as one transparence in 1996 making the completed set of 25 – 10"x8" master originals. The twenty fifth image below is made up of all 24 transparencies showing 12,648 portraits.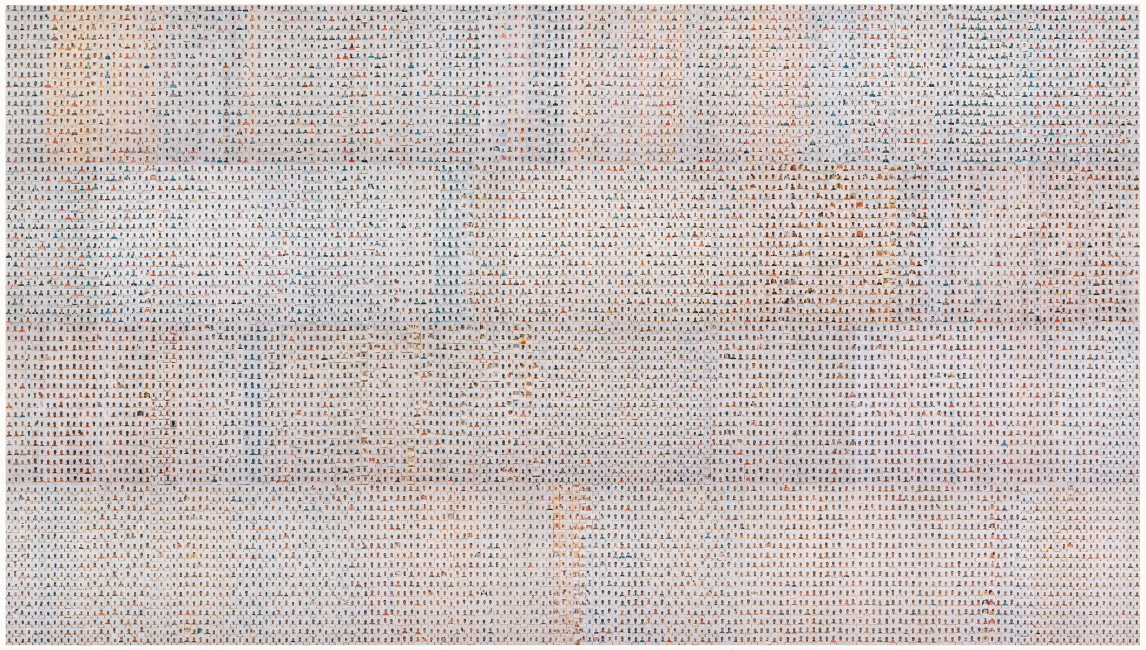 For the first and only time, 10 beautifully boxed collections of these 25 prints are being made available to collectors, galleries and museums.
One box will be broken up and sold as 25 separate single prints.
Further exhibition enquires for the newly printed show should also contract Tara Farrell for bookings.
For further press information you please refer to the links below or you can click here to go to the press section